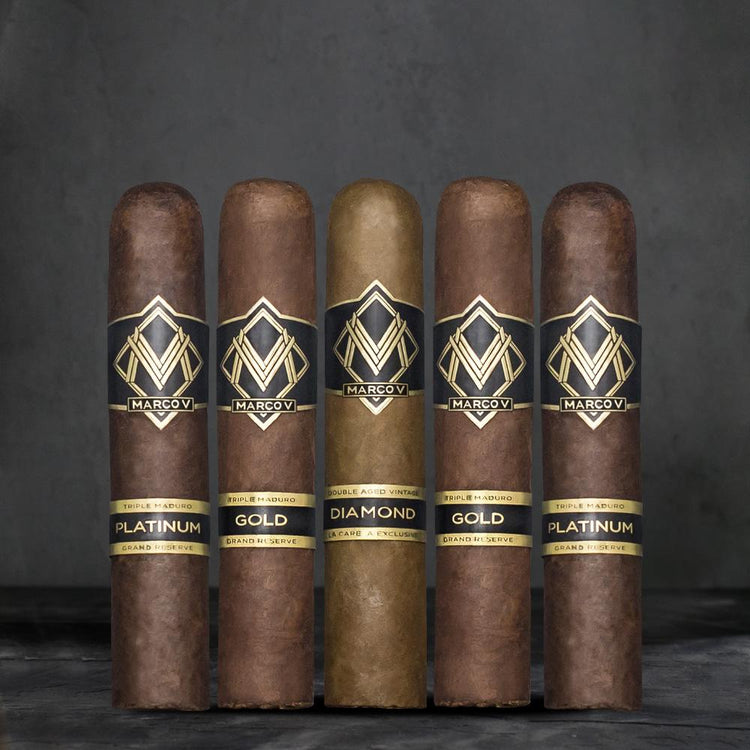 Marco V Cigars Holiday Gift Pack- Includes Cutter & Fire
Looking for the perfect gift?  All of our sampler packs come with a double blade cutter and matches.     These are 5 of our most popular cigars.
Marco V Gifts packs are also available in 3 cigar sets with a cutter and lighter from our retail partners.