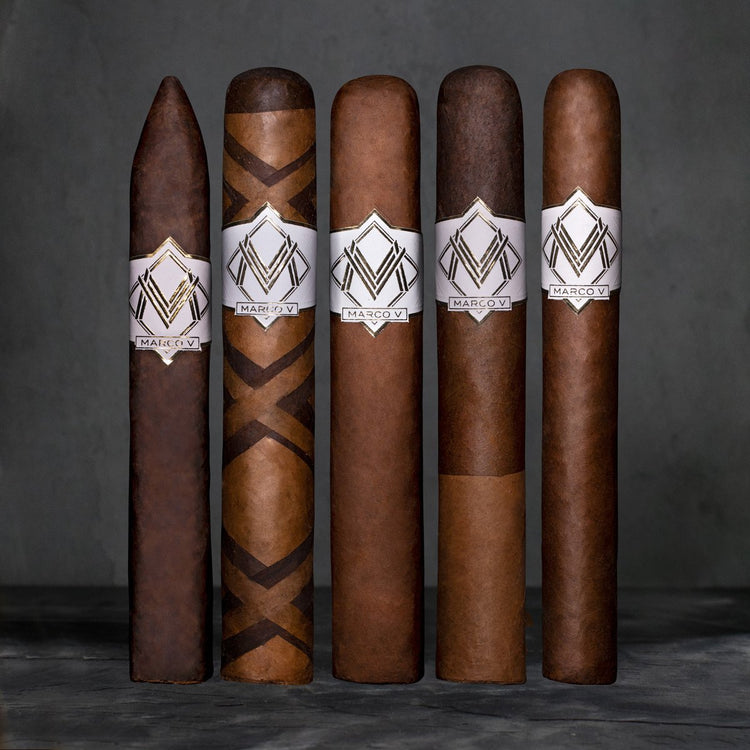 Marco V Cigars - October Update
Fall is in the air.  This is my favorite time of the year to enjoy a cigar.   The humidity drops, the temperature cools, and for me being outside enhances the cigar smoking experience.   
Lately, I have been smoking a lot of the Marco V Privatos and I am blown away how each blend uniquely highlights Nicaragua's premium tobacco while also exhibiting that complex Marco V flavor that is found in each Marco V Cigar.
September was an amazing month for us.  As we mentioned we were honored to receive an "outstanding" score from Cigar Insider (the digital counterpart to Cigar Aficionado) for our Black Sapphire and Dieci X.   This was a huge deal for us as it put validity behind our brand promise of unique blending, high quality, and complex cigars.   We love that you have all been trying them.  Let us know what you think.   
Also in September, we had our favorite event of the year called Cigars and Baseball.   This year it was in St. Paul at CHS Field.   The event is dubbed Minnesota's Largest Cigar Party and all proceeds went to the Miracle League, which is an awesome organization.  The venue and the weather were both perfect.  Look out for this event in the future. 
As we reflect on the year and look forward to the last 3 months of 2021, I am proud of the way Marco V has established its presence as a staple in cigar enthusiast's humidors.   The cross section of quality and value for Marco V Cigars is unrivaled in the cigar industry.   We are able to do this through vertical integration which essentially means that we control the supply chain from seed to smoke.   This is important to us as we can monitor the quality at every step and make sure everything is done right.  
Thank you to each of you for your continued loyalty to our brand.   This means the world to us.   We do not have a national salesforce and have built this business through word of mouth by you.   By you enjoying a Marco V with your friends and family or telling them the Marco V story, we have been able to build this into a international brand.    
A sincere thanks,

Marco V