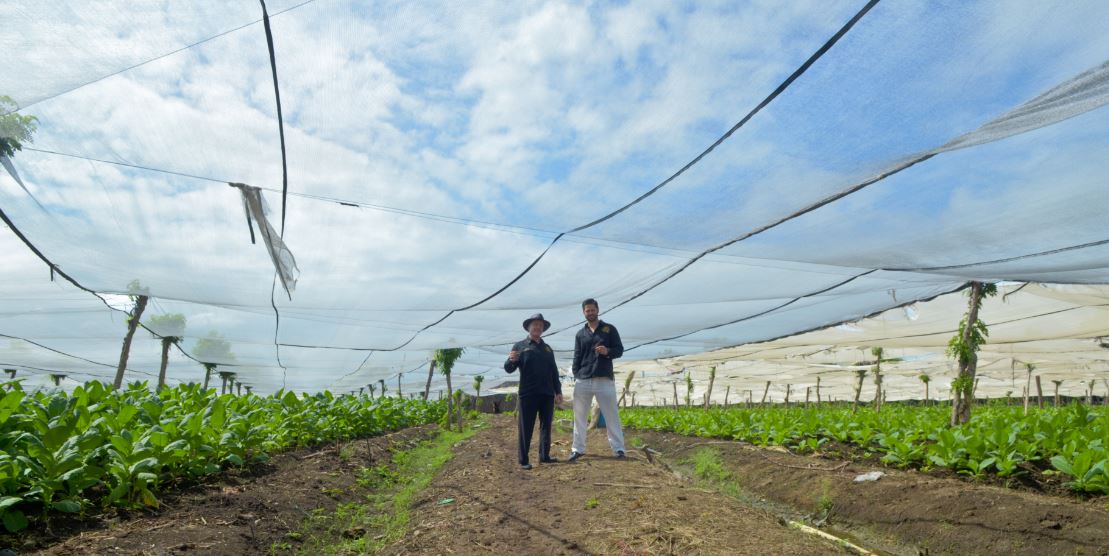 Marco V Shade Grown Wrapper Process
Pictured above is Marco and John in the field where Marco V Shade Tobacco is grown under netting.
Here is a great article that talks about the intricacies of the process..
http://www.nytimes.com/2007/09/23/nyregion/nyregionspecial2/23mainct.html
"Even a slight variation can affect whether the leaves dry into a light, aromatic cigar wrapper or become nothing more than rot. So as she does throughout the growing season, Ms. Martin will stay in close contact with scientists at the Connecticut Agricultural Experiment Station in the next several weeks for information on any impending threats posed by the weather, mold, bacteria, bugs and the like."