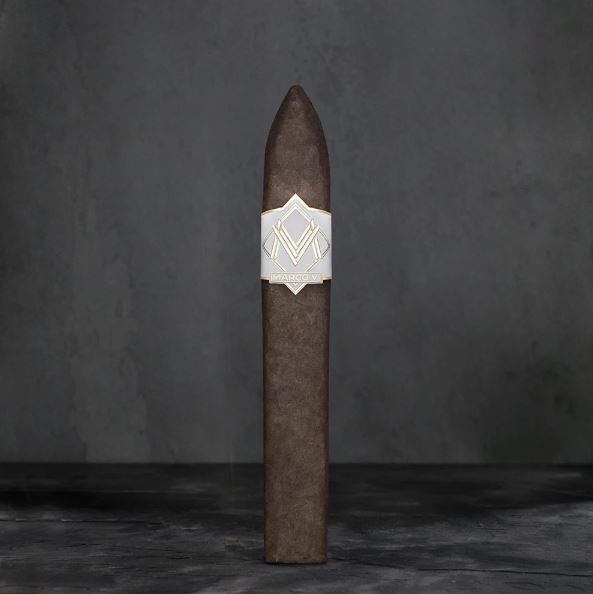 Marco V Cigars - October 2022 Update
We are in the final stretch of 2022.  The year has absolutely flown by.  Cigars have definitely helped me get through the year and the craziness it has brought.
Since we have last connected we have participated in some really cool events that included the Chateau St. Croix Fall Harvest Festival and a handful of charity events.   We love these events because we are able to connect directly with you and in many cases benefit a great cause.   We hope to see you out at an event in the future.  
This month I wanted to highlight one of our most unique cigars and one of our top sellers -- The Black Sapphire from our Marco V Privato Collection.
The highest quality Marco V tobacco is classified as Privato. These limited cigars come from Jalapa, Nicaragua, which is home to the best tobacco in the world and has soil almost identical to Cuba. Privato cigars have to be transported via horseback since the farm is only accessible via a narrow dirt road.
The Marco V Black Sapphire uses the best tobacco in the world from a small, hidden farm in Jalapa, Nicaragua. The tobacco for the Black Sapphire is hand-selected in the curing barn by our master blender to ensure the absolute best quality smoke and flavor like no other. The Black Sapphire is a full-bodied, flat, rectangular pressed, torpedo.
The Black Sapphire was voted best cigar at the 2013 IPCPR show and received a 90 Rating from Cigar Aficionado in 2022.

The Black Sapphire has a rich, robust, flavorful base of spice and earth complemented by notes of cocoa and dark chocolate and contains premium Nicaraguan tobacco from Condega, Jalapa, Esteli, and Ompetepe.
Thank you for your strong support of Marco V and for finding value in our products. Our main goal is to provide the highest quality cigar in the industry. It is because of you that we have been able to do this for 13 years. See you around!

- Marco V