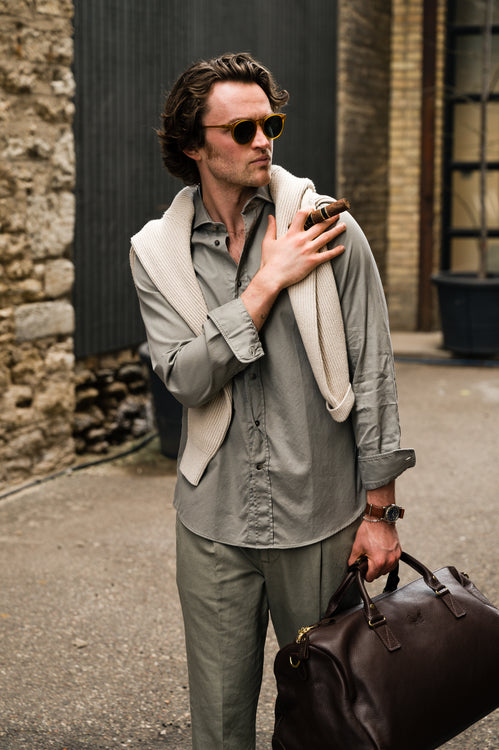 Marco V Cigars - October Update
October ushers in some great Fall weather.   It is definitenly our favorite season and our favorite time of the year to enjoy a cigar outside. It is also a busy month for Marco V Cigars!
We have already had a couple great events in October.   The first event was a speaking engagement for the St. Paul Club.   In 1920, a group of prominent Saint Paul businessmen founded a civic club which in 1922 became the Saint Paul Exchange Club. The purpose was social interchange, civic activities, charitable expressions and an earnest effort to put Saint Paul "on the map". National affiliation with the Exchange Club was supposed to be a big boost to the later purpose. Much to everyone's surprise, the Club remained financially solvent throughout the Great Depression as the Wednesday noon luncheons proved to be a source of resurrection for the tired and struggling businessmen. The members literally laughed their way through those hard times!  Today, just as in the 1920's, no member or speaker can ever be sure that he may or may not be the subject of a joke or perhaps a more elaborate "frame". Therefore, having a good sense of humor is a prerequisite for membership. The noon luncheons continue to offer a welcome distraction from the tedious life and rigors of the daily business grind. Enjoying some good laughs with good friends makes for a better life!  
Marco V gave a presentation to the club about the begginings of Marco V Cigars, factory and farm facts, and also the journey the company has been on since its inception in 2009.   The speech concluded with a celebratory cigar in the "smoking lounge" of Tinuccis. 
The next event was the launch of the State of Hockey Red Wine at the 7 Vines Winery.  About 200 people showed up to see Hockey legends, eat BBQ, listen to music, and enjoy a Marco V Cigar. Each bottle purchased of the State of Hockey Red gives back to the Herb Brooks Foundation. 
On October 28th we have an awesome event at the Chateau St. Croix Winery.  The Marco V Cigars & Wine Pairing.  You will get to sample 4 wines with 4 paired Marco V Cigars.   We will be there talking about each cigar.   It will be a great event!
- Marco V