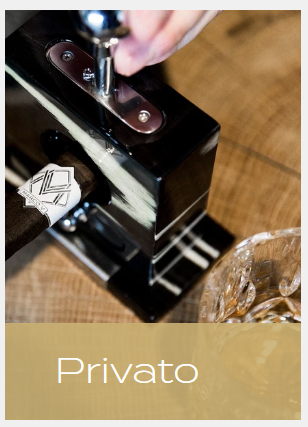 Marco V Privato is Launching on Black Friday!!
The highest quality Marco V tobacco is classified as Privato. These limited cigars come from Jalapa, Nicaragua, which is home to the best tobacco in the world and has soil almost identical to Cuba.  Privato cigars have to be transported via a four hour horseback journey since the farm is only accessible via a narrow dirt road.
The Marco V Privato Portfolio contains 5 uniquely blended cigars that we consider to be a work of art.  
Here is the lineup:
We are excited to announce the Marco V Black Sapphire is back!  The Best in Show at the 2013 IPCPR is making its triumphant return under the Privato umbrella.  The Black Sapphire is a full bodied, flat, rectangular pressed, torpedo. 
To commemorate our 10 years in business we are launching the Marco V "X" which highlights the absolute pinnacle of cigar design in the wrapper.  A maduro X is neatly designed into the wrapper of this medium bodied Gigante.
Another nod to our quality craftsmanship is the launch of the Marco V Milan which is a 3 segment wrapper on a medium bodied filler.   The cigar smokes from shade grown, to habano, to maduro providing the aficionado with a flavor that changes with each segment.
The Marco V Palladium is our first toro ever released.  It is our most premium, proprietary wrapper that we have used that compliments the blend beautifully.
We are also bring back the Marco V Dom Prive!  This was a huge fan favorite until it was abruptly stopped due to the fire in our Nicaraguan factory.  This cigar contains our sweet, medium bodied, proprietary blend wrapped in a beautiful shade grown wrapper.  
Here is a look at all 5 cigars in order from 1-5 (left to right).
On Black Friday we will limited release these cigars exclusively at Anthony's Pipe & Cigar Lounge.  They can also ship the cigars as well - Their phone number is (612) 345-4388