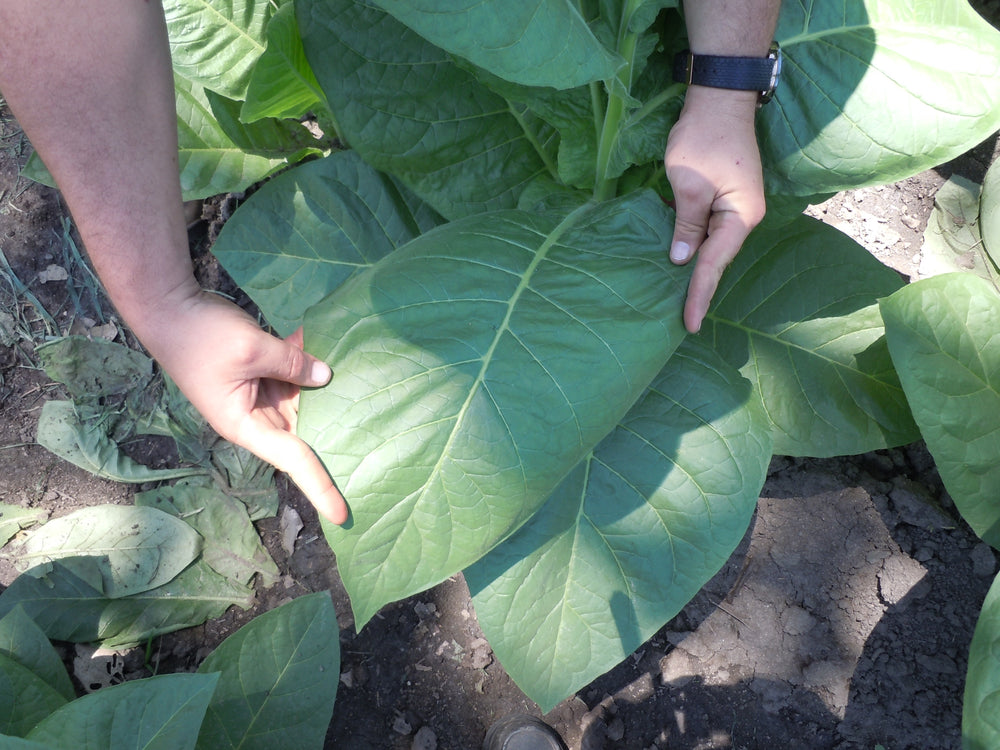 Marco V Cigars - April Update
The snow has mostly melted and Spring is definitely in the air.  It's one of my favorite seasons as I love enjoying cigars in the cool, crisp, air.   Part of it for me is the way the cigars taste in the Spring. 
We received a question on how we create the unique "Marco V" flavor that is common within our blends.   The answer is in the blending of the unique tobaccos.  We take a lot pride in how we create our unique blends.   It all starts by using the best grade A tobacco from the best tobacco growing regions in the world.   Pictured here is tobacco from Jalapa, Nicaragua.   
We use this tobacco in almost all of our cigar blends.   From there, that tobacco goes into our unique aging and fermenting process to get the most flavor out of each leaf.   
What sets us apart from our competitors is our blending of those tobaccos to create the unique Marco V flavor.
 Let us know your thoughts on Marco V Cigars and which one is your favorite. 
April will be a busy month for Marco V Cigars.   
We will be making the rounds to the Marco V tobacconists.  Rolling out a brand new coffee blend, and participating in some unique events.   Stay connected with us on social media to keep updated on these happenings.  
As always, thank you for your continued support and for finding value in our brand and products.
Sincerely,

Marco V